The mission of the Portage Community Chapel Board of Oversight is to set and guard the boundaries of the church that are comprised of its foundations, resources, guidelines and goals as defined by the Portage Community Chapel Constitution and Bylaws.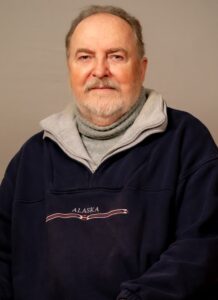 Bill has been married to his wife Barb since 1985. They have two grown daughters and several beautiful grandchildren. In 2016, Bill retired from Rotek in Aurora after 37 years working in various manufacturing positions. 
He was active in the local steelworkers union for over 30 years, eventually serving as local union president for 8 years before retiring. The Hyslops began attending PCC in 1993 after being impressed with the lessons their daughters were learning in AWANA.
Bill has been a trustee for many years, served in the choir, MAP ministry, and Bible study group leader. Bill serves as a board member for the Haven of Portage County and PCC Properties.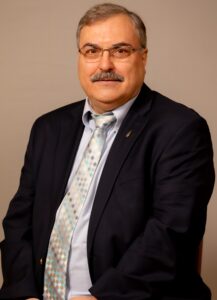 John has been a member of PCC since 1978 and became the choir director in 1980. He was married in 1983 to his wife Valerie for 37 years before she went home to be with the Lord on July 29, 2021. 
They have 3 grown children: Josh and his wife Sarah with granddaughter Evelyn, Derric and his wife Lauren with  grandchildren Corina and Damien, and Jenni and her husband Luke. They all continue to serve the Lord faithfully in other states. 
John has served as a deacon and is currently the teacher for the Inheritors ABF. He founded and directs the musical group One Voice.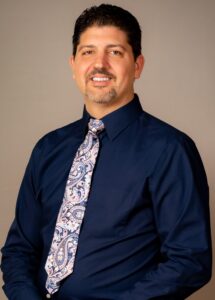 Ian grew up on a farm in Portage county, the second of five children. He graduated from Southeast high school, the University of Akron, and the Ohio University College of Medicine.
He married his high school sweetheart, Kara, in 1996. They have a son, Koen and a daughter, Ina. The family has been attending PCC for over 10 years.
Ian is a family practice physician, something he is honored that God has allowed for him to be. He sees it not only as a profession, but also as a ministry.
Throughout the years, he has served in various ministries including choir, gone on medical missions trips to Nicaragua, led a marriage class for several years, and is part of the gospel singing group, One Voice. Ian has been a believer for many years. He takes great joy in being able to share God's love and graciousness to others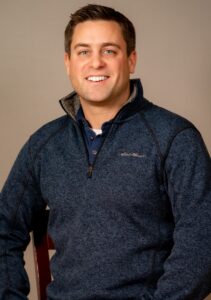 Matthew has attended PCC with his wife, Laura, since their senior year of college in 2006. They have three children: Adelina, Emma, and Bennett.
Matthew teaches US government at Ravenna High School, coaches boys soccer there, and is starting a new tabletop game club as well.
He has served in various capacities at PCC including teaching JBF, YBF, and ABF, youth group leader, and preaching. He previously served as a deacon and elder at PCC.